WINE CELLAR IN TUSCANY SINCE 1919
FAMILY. AUTHENTICITY. HOSPITALITY.
Our family owns a Tuscan wine cellar where we have been selecting wine for three generations. We have the love for our territory and environmentally friendly production methods in order to offer our customers the highest quality.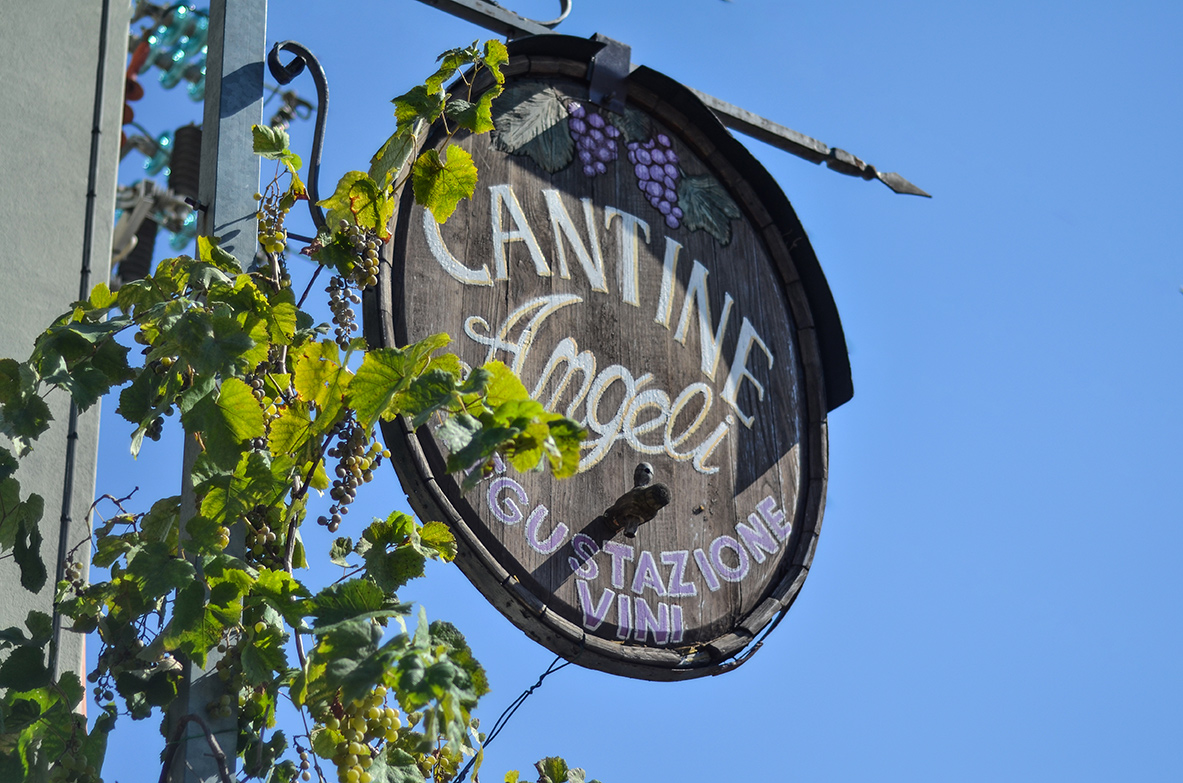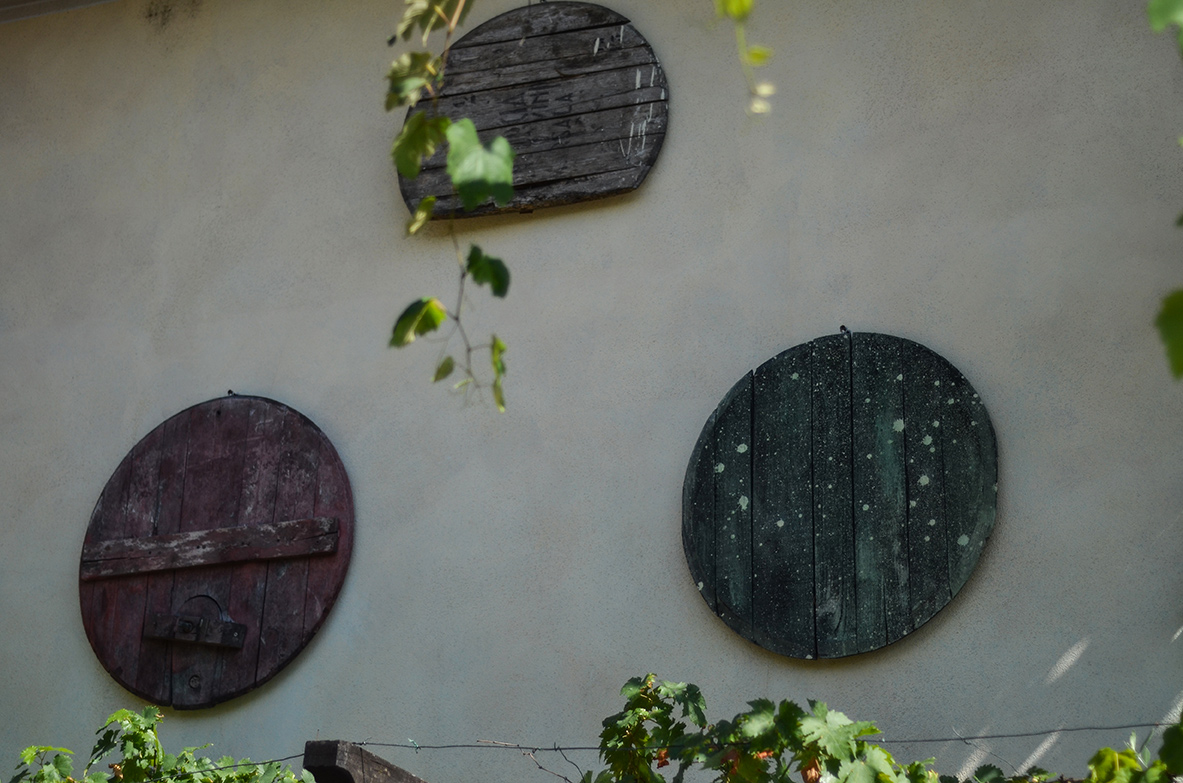 History
In 1919 the family Angeli started his business with a local bar, a popular place where people used to gather to spend their free time and buy some wine as well.
In 1944 soon after the 2nd world war ended, Giulio the grandfather, started buying for his family and few friends, casks of good Tuscan wine from farmers of the province of Florence, Siena and Lucca and Romeo, the son, had the brilliant idea of turning the ancient convent part of the house dated back to 1400 and situated in the heart the town on the Via Francigena , into a Wine Cellar. He started bottling the wine also for restaurants and hotels along the west Tuscan coast, Versilia.
Nowadays, Romeo's son, Giuseppe, carries on his grandfather's work together with his wife Isabella. Both are sommeliers and are showing their talent regarding the selection of loose wine to be bottled and to sell in the wine shop, high quality local products and the rising number of customers is confirming that.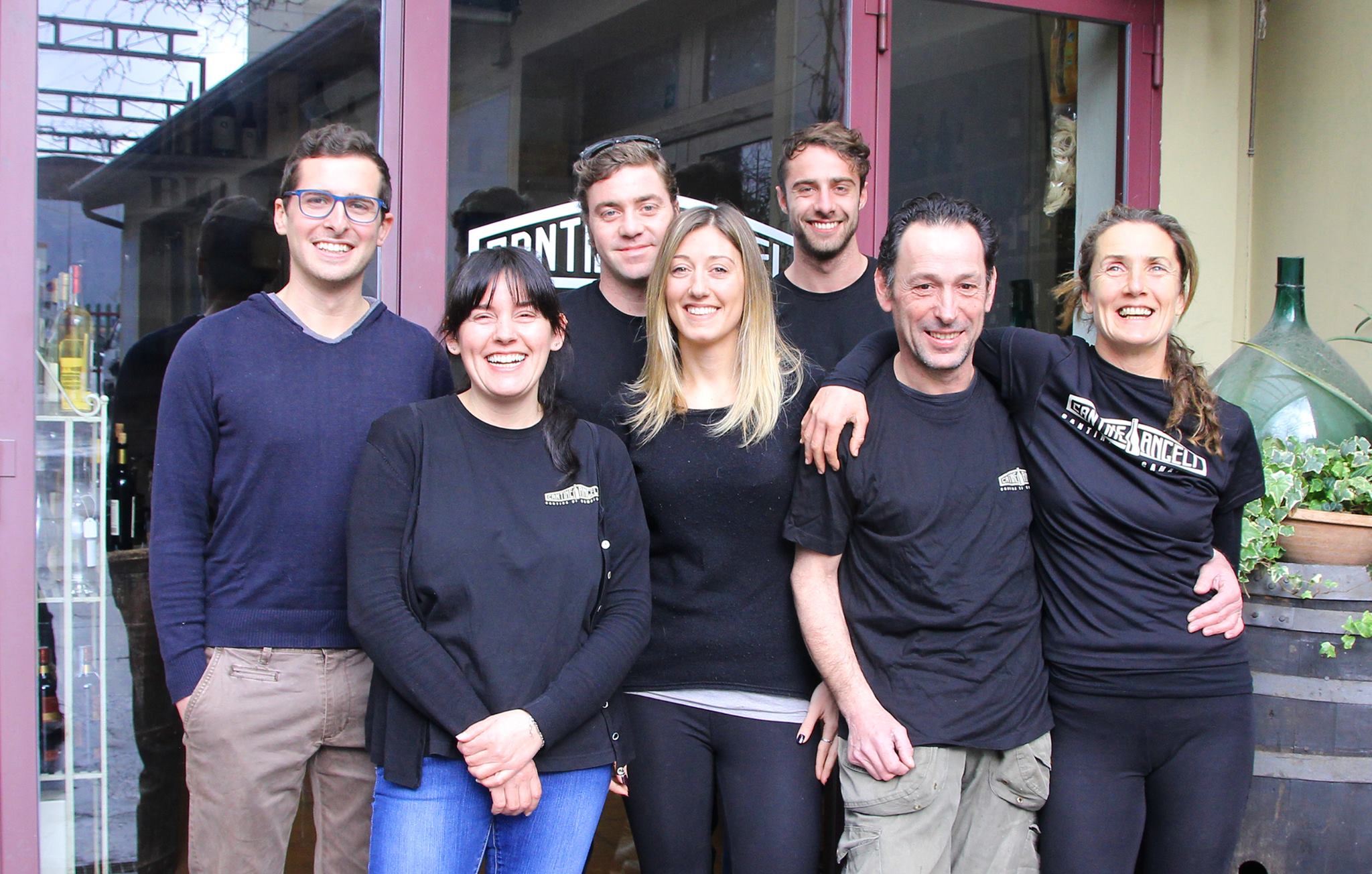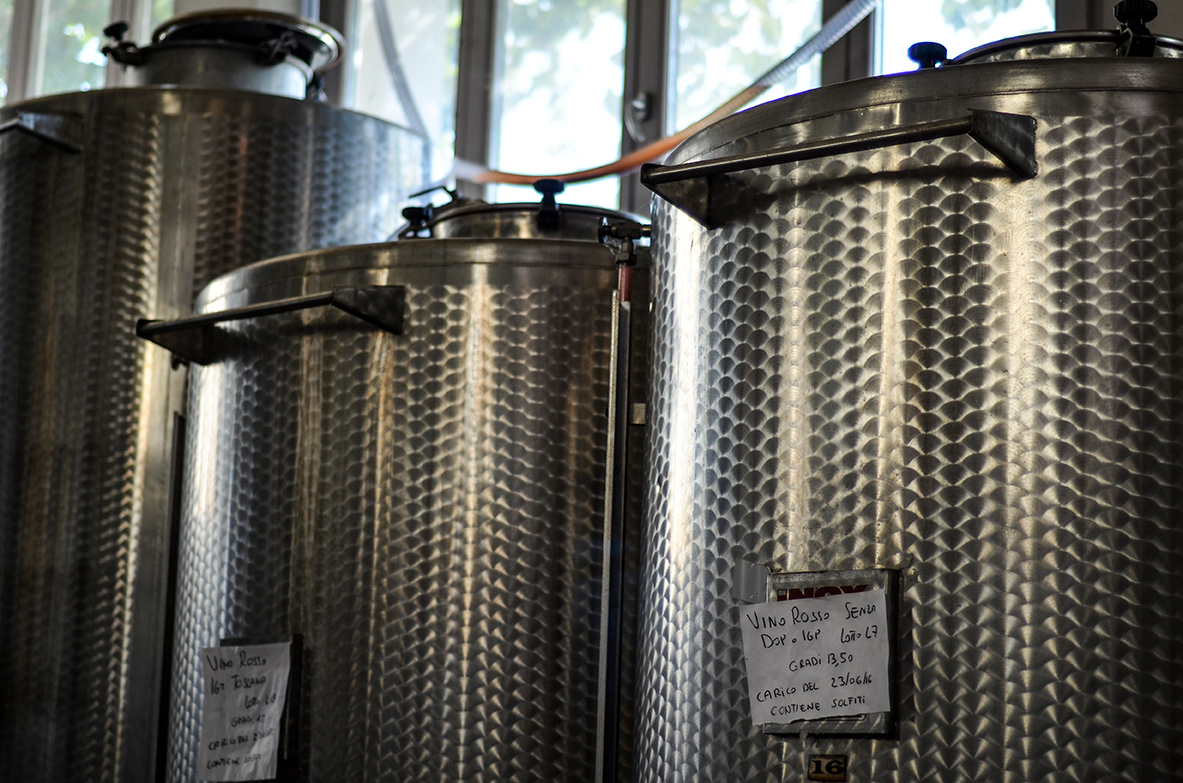 Our goals
The wine market, the number of producers in Tuscany and all over Italy is increasing. It is also the time of new experimental wines and our interest for natural and high quality products make us opt for authentic taste and wine with none or low quantity sulfites.
So when choosing a wine producer,  we prefer those who respect the tradition linked to the territory and that adopt ethic choices starting from the cultivation of the soil and along all the production process. When possible we like following up their work directly.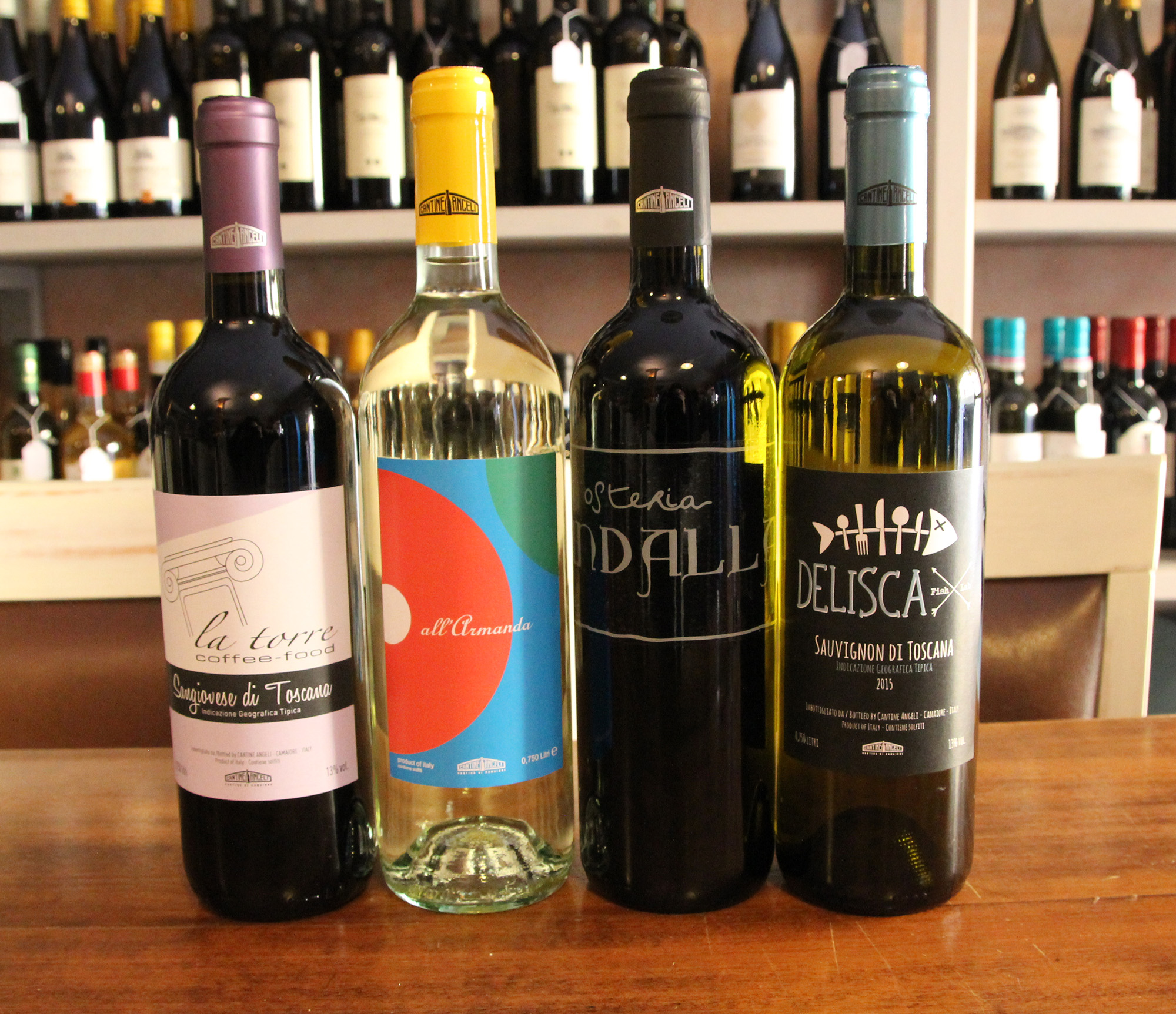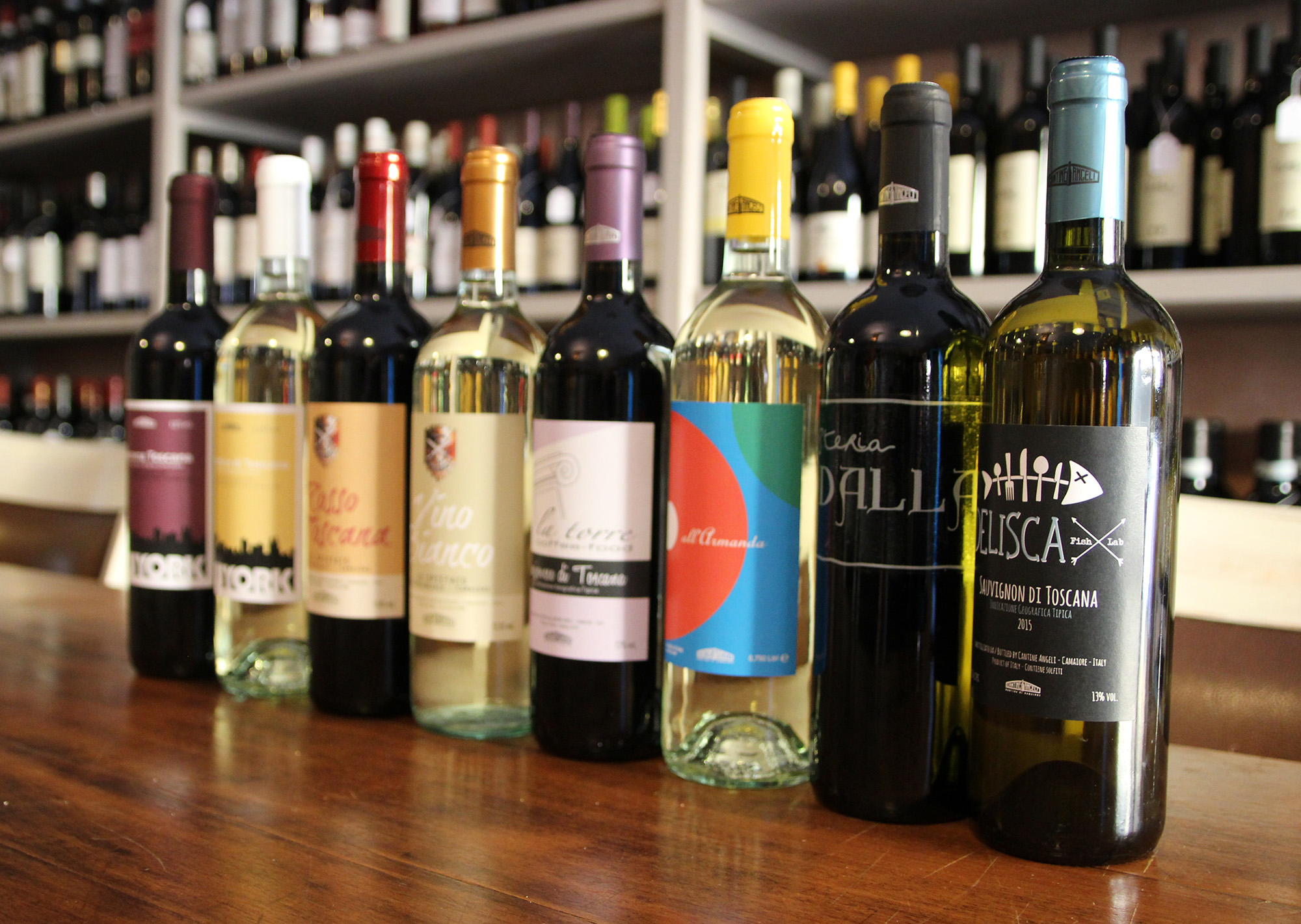 Your label
Cantine Angeli is also a breeding ground of ideas and creativity.
One of the most exclusive services that we offer to our clients is to customise a label. It is necessary to have your own brand that identify and certify the quality and uniqueness of the product you are bringing on a table, that is the reason why many people contact and trust us not only for an advise to buy a certain product but also to make their own label on it which might be something "about them". We work together with a team of graphic designers and are able to realize and print it in a very short time.